This past weekend was my local rescue, Partners 4 Pets, annual Howl-o-Ween festival. Unlike past years when our pug group went all out with costumes, this year I tried to think up something quick and cheap. I had a slightly too large spider costume on hand already, so with my K9 Sport Sack (referral link) and a bag of fake spider webs from the dollar store, I was able to create this little number.
Although we didn't win the costume contest (there were so many awesome costumes!) our Spider Pug was a big hit with the crowd.
The last two dogs are support dogs from Got Your Six Support Dogs, a group that provides specialized service dogs to veterans and first responders suffering from PTSD, TBI (traumatic brain injury) and/or sexual trauma while serving in the military.
Covering his eyes so he didn't peek while the volunteer hid his target.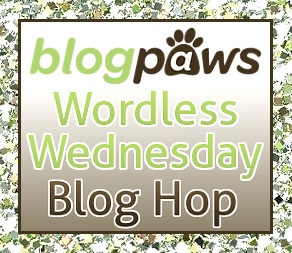 Save