On Saturday our months of challenges and fundraising culminated in the Best Friend's Animal Society Strut Your Mutt in St. Louis. Area rescues and animal lovers gathered for what turned out to be an absolutely gorgeous day, for one purpose: Save Them All.
The St. Louis Strut Your Mutt event raised over $30,000 for local rescues and I raised $1,000 for my team, Partners 4 Pets.
During the walk we ran into another senior pug in a stroller!
This is Chrissy and she is 14.
Great news! Both Pug and Molly's microchips were still functioning perfectly.
This year's event was absolutely fantastic. I want to give  special thanks to everyone who donated or bought one of my bracelets as well as Best Friend's Animal Society and the Strut Your Mutt sponsors: BOB's for Skechers, Nature's Variety and Too Faced Cosmetics.
Every day more than 9,000 dogs and cats in shelters are killed and through hard work and dedication we can one day get that number to zero.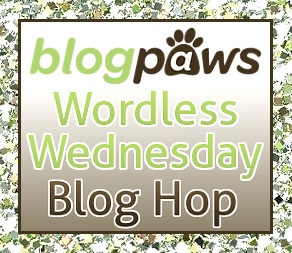 Save