This weekend my mom and I did a "Paint Your Pet" session at Canvas and Cocktails. I painted Pug, and my mom painted her Great Dane Alexa.
This location is co-owned by a rescue colleague, Lindsay. We emailed photos to her ahead of time and she sketched out our painting for us, creating a sort of "paint by numbers" guide. I chose a photo of Pug to recreate that I thought really showed his personality.
She was available to help as little or as much as you needed. I have a painting background, but my mom is not artistic at all.
Linsday is also the founder of The Feral Companion dog rescue, so we got to hang out with these sweet babies the whole day too.
The one area I did struggle with was his eyes. These were a little too crazy-eyed even for Pug!
So, Lindsay came in and touched them up for me, plus added a gleam to make them more true to life. Also, as you can tell, I took some liberties with the amount of grey I painted. Artistic license!
What do you think?
If you're in the St. Louis area and are interested in doing a Pet Painting, check out Lindsay at Cocktails and Canvas in Cottleville (not sponsored, just a friend!). She's a great artist to work with plus you might get to play with some puppies too.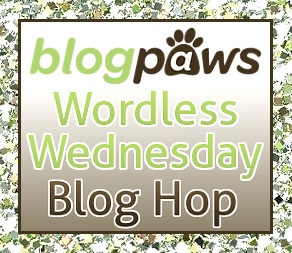 Save